Elaborating a unique customer relationship strategy
Having become a differentiator that is as important as products and pricing, customer experience increasingly plays a central role and has turned into a criterion of choice for consumers in many markets.
Amicio works with you to define and deploy an exclusive customer relationship strategy. We can help make your customer satisfaction a key success factor for your company and enable you to fully leverage the business benefits of a positive customer experience.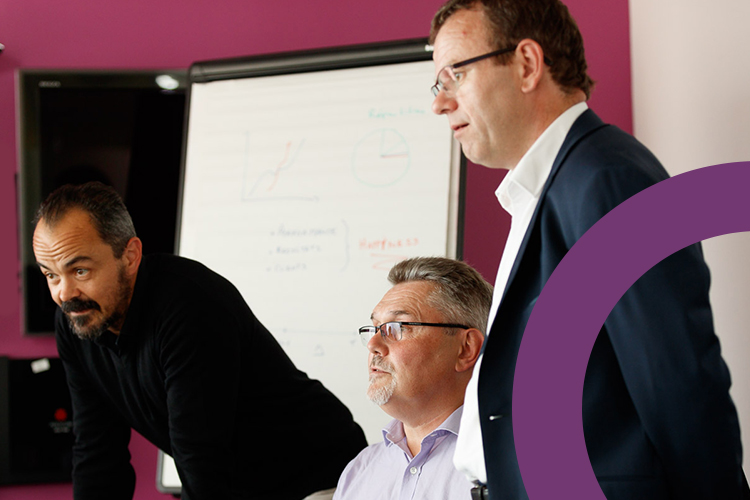 Our expertise supports your customer relationship strategy
Our customer relationship and contact centre experts are involved with all the performance levers that make the customer experience memorable, including positioning, organisation, management, team training, technologies, just to name a few.
After performing a 360° audit of your current customer relationship service, we help you by formalizing a reference framework that guides each participant's actions and makes the difference you desire.
Organizing your contact centre
Choosing the right technologies, processes, and steering tools is critical for delivering a personalized, efficient, and value-generating customer experience for the long-term.
We will guide you through every step in setting up your contact centre to be as effective as you require it to be.
Assisting your teams
Since the cornerstone of your customer relationships relies on intermediary management and your representatives, we help your teams develop the skills and expertise they need, while supporting your efforts to instill a love-the-client culture in your operations.
Defining the experience you want to offer customers
Your customer relationship strategy is essential for your organization, making it indispensable for optimizing the customer's journey so that it meets their expectations, turning every interaction into a special moment that matches your goals.
Managing and measuring your customer relationship performance
How well is your customer relationship management system working? The answer can be found by setting up regular evaluations and relevant indicators that are consistent with your objectives and your customer relationship promise.
We help you develop these key aspects and leverage them to optimize your practices.