About Amicio
Making the customer relationship a major performance lever for promoting your brand
At Amicio, we devote our expertise and experience earned in customer relationship and contact centre management to implement solutions to make sure that every interaction:
sustainably enriches the relationship between brands and their target audiences
becomes an element that brings satisfaction and fulfilment to all involved parties
increases sales performance and value proposal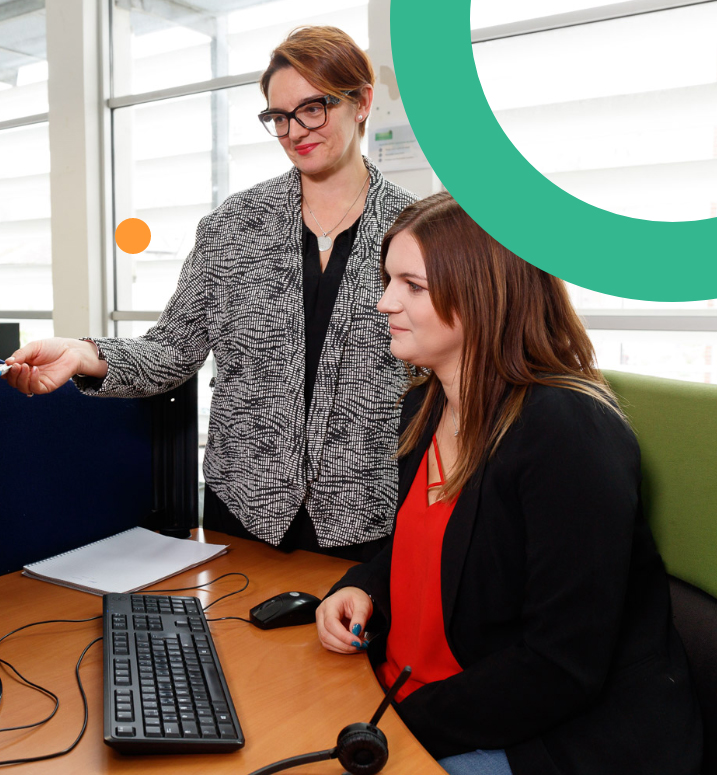 Customer relationships are based on people, the voice* of a solid future for the profession
Our brand signature – "Customer Love in a word" – embodies how we view our profession.
This is a vision where human intelligence serves as a differentiating key for competitiveness and sustainable performance. Where every interaction is a unique moment for our client, our, and the customer. Where the culture of customer love and respect are at the heart of a virtuous circle of positive experiences and long-term commitment.
* Our vision traces the path of a sustainable future for our profession and gives us the honour of speaking on behalf of a noble, respected, passionate, and wonderful field.
Commitment
We are committed to being a creator of value for:
Our collaborators, to coincide with their personal and professional fulfilment
Our clients, to exceed their performance objectives
For the profession, thanks to our sustainable perspective on the customer relationship
Collective intelligence
We bring out the best in collective effort, both in terms of solidarity and sharing skills. Working as a team enables us to build more solidly and more sustainably. It enables us to consistently seek the highest standards.
Ingenuity
Expertise and practicality drive our agility to find a solution that corresponds to every one of our contacts:
thinking outside the box and encouraging a personalized test & learn approach.
Optimism
Every single action must be a source for long-term satisfaction. Our actions are oriented towards a positive tomorrow, in which we are firm believers and which we are determined to make better.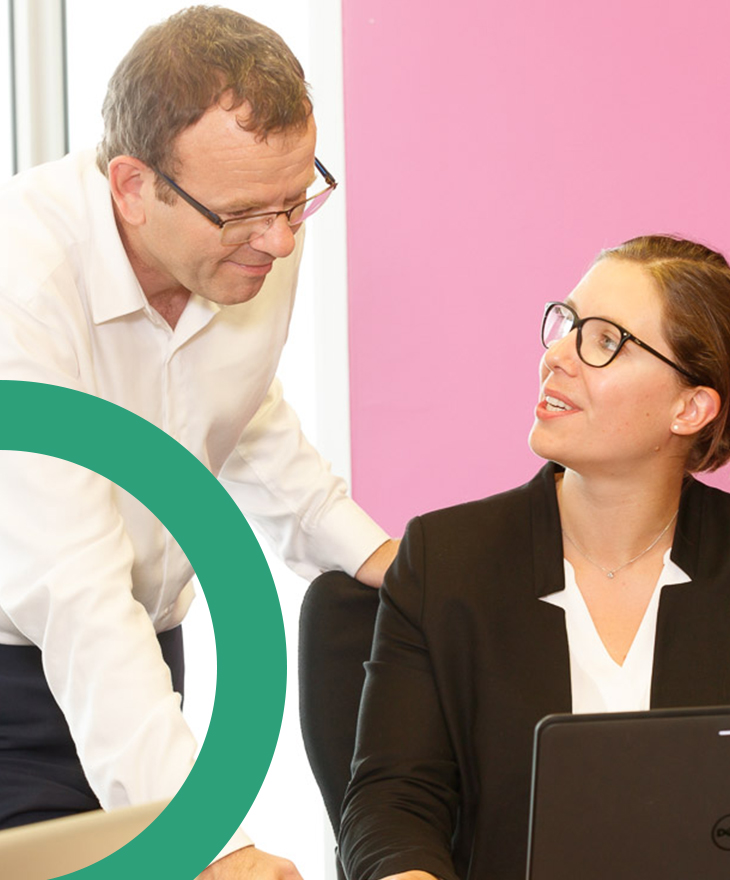 Above all, Amicio is a team
A team of experts in the customer relationship, with over 500 remote representatives who embody Amicio's human vision.
A caring and committed team to make every interaction unique, listening and responding to people's queries with empathy.
A team 100% based in France for the French market, located at three sites: Abbeville, Redon, and Libourne.
A team 100% based in Asia for the Asia-Pacific market.
Amicio was created by the merger of two companies,
Relaytion and MeilleurContact.
2005
Relaytion is founded
Relaytion was founded as a consultancy specialized in customer experience and contact center management.
2009
Relaytion moves to Hong Kong
Relaytion set up operations in Hong Kong to assist French and European companies with their development in the Asia-Pacific market.
MeilleurContact is founded
MeilleurContact was the first outsourcing company to provide a combined offering with telecommuting and on-site production in France.
2014
Take-over of the Abbeville site
The consulting company acquired a struggling company to develop a customer relationship outsourcing business with Relaytion BPO at the Abbeville site in France, creating a solidly performing company in less than three years.
MeilleurContact refocuses
MeilleurContact decided to exit the telecom sector, which it accomplished successfully in less than three years, based at the Libourne and Recon sites in France.
2019
Merger
Relaytion and Meilleur Contact join forces.
2021
Amicio was born
Amicio becomes the French leader in outsourced customer relationship management, 100% made in France. Internal satisfaction survey (Pragma, Oct 2020)
of collaborators satisfied with their work
gender equality index Relaytion BPO
Pay gap: 40/40

Individual pay raise gap : 35/35

Return from maternity leave: 0/15

Equal high pay level: 5/10
gender equality index MeilleurContact
Pay gap: 39/40

Individual pay raise gap : 20/20

Return from maternity leave: 15/15

Equal high pay level: 5/10

Promotion rate: 15/15
Our CSR commitments
The human values carried by Amicio from the beginning, along with our sincere consideration to others – employees, clients, and other company stakeholders – have led us to make a 360° assessment of the impact all our choices have on our environment. The selected actions below are just the first steps in our progression and our commitments for sustainable development.
A first step consists of defending the human and cultural diversity of our collaborators, promoting equal opportunity, and fighting against all forms of discrimination.
Amicio has signed the Charter for Diversity in France.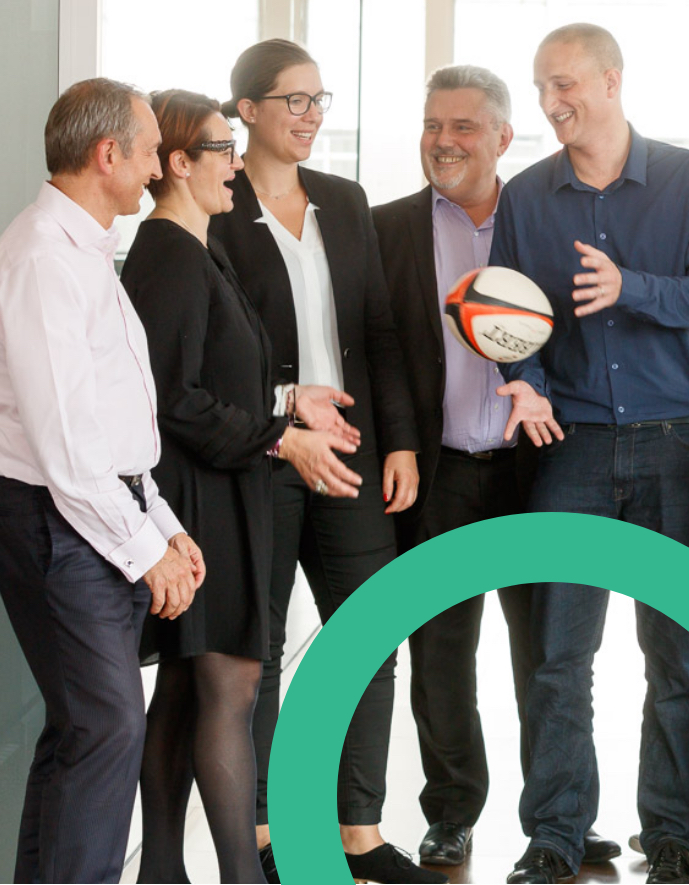 The health, well-being, and individual fulfilment of our employees is particularly important for Amicio, notably through specific programs offered to all collaborators free of charge, on a voluntary basis.
Since 2017 the company has been a member of the Global Compact, and signatory of the Charter for Sustainable Supplier Relations, committing us to adopt sustainable procurement policies and develop balanced and sustainable relations with our suppliers.
Since late 2009, we have also been committed to reducing our CO2 emissions by 30%, supported notably by part-time telecommuting, which is a natural part of our DNA.
The road ahead is still long, and we are happy and determined to grow our teams and partners to expand