Business sectors
Providing customer relations services
to support all business sectors
Optimizing your remote customer relationships involves developing your knowledge about your clients and prospects to meet their needs and expectations accurately, while differentiating yourself and leveraging those relationships for growth. These challenges are naturally found in all B2B, B2C, and B2B2C business sectors.
Amicio offers a multi-activity approach that brings solutions throughout the entire customer journey, regardless of the business field.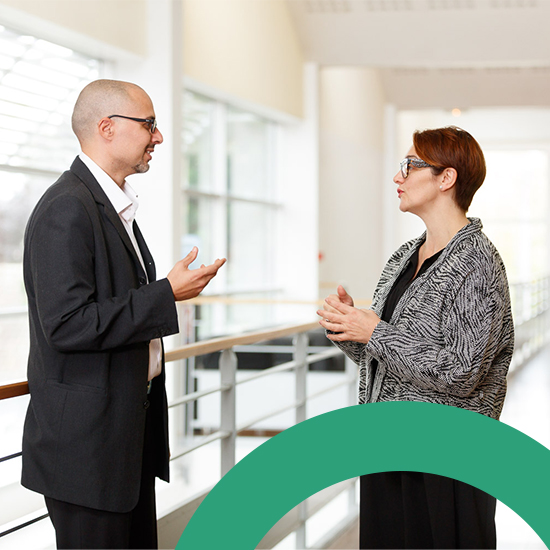 Specific sectoral expertise
Amicio has built extensive sector-specific expertise to meet the individual requirements of a variety of business activities. Our know-how is based simultaneously on understanding each sector's unique issues, satisfying standards and inevitable technical constraints, and possessing knowledge about customer culture and expected behaviour.
Banking & insurance
The banking and insurance sector is undergoing major changes and the customer experience must evolve with it in order to stay close to customers. 
We accompany many major players in the banking and insurance industry to create and deploy new relational models.
Whether they are neo-banks, neo-insurance companies, or traditional actors, all these companies are convinced that they need to make things simple for customers, but that simplicity requires a very high level of business competence. That's one reason why we invest in employee training, with over 40% of our agents certified as intermediaries in banking and payment services (IOBSPI) – over 80% of those working for the banking-insurance sector.
We meet the most demanding standards to ensure that all interactions are completely secure and comply with sector regulations.
Amicio is one of the only two firms in France to be "AMEX-compliant", the industry's most rigorous approval process.
Tourism & leisure
The travel sector, including hospitality and tourism, is facing a new set of critical issues. Facing profound transformation, market "Uberization", and the emergence of new health and safety risks, sector players must reinvent themselves to deliver a differentiating and value-generating customer experience.
Our extensive experience in this sector, further supported by our subsidiary in Asia, enable us to design creative, multi-channel, and multi-cultural mechanisms. Beyond innovation, the sector's foundation is based on total control regarding destinations and their many different components.
E-commerce
Offering high-performance and relevant customer relations services is a top priority for e-commerce players.
Building and streamlining customer knowledge, providing consumers with accurate information throughout the purchasing process, and delivering a seamless customer experience in a multi-channel environment are all key factors in the successful customer relations we offer e-merchants.
As the word "commerce" is an important part of "e-commerce", we focus our recruitment, training, and compensation systems on developing a strong business mindset.
Luxury
The luxury sector is a world apart. Every brand's identity is comprised of its own distinct codes and values. The prestige and exceptional products that characterize luxury require nothing less than a unique customer experience. Unforgettable seamless customer journeys and remote interactions require particular attention.
For our clients in this sector, our teams serve as real brand ambassadors, highly dedicated to making every exchange a privileged and excellent moment. The level of ultra-personalization in this sector brings our teams as far as personal shopping and personal styling.
Health & well-being
The health and well-being sector involves many players in a dynamic ecosystem, notably driven by regulatory requirements. This context demands thorough knowledge regarding products and related technical vocabulary in order to offer customers an experience that truly matches their needs. The customer relationship is also unique with respect to managing customer data, for obvious ethical reasons, as well as with respect to prioritizing requests based on their nature and urgency.
Amicio teams work with all types of companies in the health and well-being sector, from health insurance companies to pharmaceutical laboratories, paramedical product manufacturers, and food supplement providers.
To ensure the best possible quality of service for end-consumers, our representatives receive in-depth product training and become fluent in the vocabulary used in the health and well-being sector. This helps us offer interactions based on sharing with empathy and providing qualitative information.
As specialists in remote customer relationships 100% made in France, we help companies that need to offer non-stop customer assistance, 24/7, whether for making appointments, providing information to health insurance members, providing additional sales services, and more.